You could save every time you dine out with family and friends
Want to save when you dine out with others?
With the Meal Entertainment benefit, you could save hundreds of dollars each year.
Who can package Meal Entertainment
You can salary package Meal Entertainment if you work for:
Local Health Network
SA Ambulance
Legal Services Commission SA
Employees who are currently eligible for the FBT exemption will be able to take advantage of this great benefit which is over and above the existing FBT Cap limit. 
Still not sure whether you can package Meal Entertainment? Contact Maxxia to find out if the benefit is available to you.
Where can I use my Maxxia Wallet for Meal Entertainment?
Your Maxxia Wallet can be used to cover meal entertainment - your restaurant and bistro bills whenever you're dining out with others. It does not cover take-away meals or eating out on your own. For example, a sandwich and drink for lunch is considered 'sustenance' and cannot be claimed under this benefit.  
Is there a limit to how much Meal Entertainment I can package?
Yes. You can package $2,650 each FBT year.
Paying for Meal Entertainment expenses with your Maxxia Wallet is easy
The only way to salary package your Meal Entertainment expenses is to use your Maxxia Wallet.
With Visa payWave technology, it works the same way as a credit card – except the funds are drawn from your salary packaging account. You must select the 'credit' option when prompted.
Powered by Visa, your card is widely accepted across Australia and overseas.
Other features of the Maxxia Wallet:
Real-time updates on card balances and account information
Management of both salary packaging and meal entertainment benefits through the one smart card
Click here to view the Maxxia Wallet FAQs
For more information about the card please read the Product Disclosure Statement which is available here: live.maxxia.com.au/pds.
 
Request a callback
Use the salary packaging calculator
We take the guesswork out of salary packaging.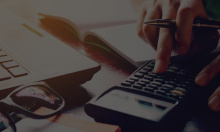 KEEP EXPLORING
Other salary packing items you might be interested in