You could afford to drive the car you want
If you're looking for a convenient way to get into a car of your choice, a novated lease could be a great option - no matter if you drive a little or a lot.
How a novated lease works
A novated lease is a three way agreement between you, your employer, the Government of South Australia, and your choice of financier to lease your chosen car, over a period of one to five years.
a car is leased in your name
Maxxia pays for your lease repayments and car running costs using a combination of your pre-tax and post-tax funds from your salary packaging account
by paying your car expenses before getting taxed, you reduce your taxable income - so you could pay less tax and end up with more money in your pocket.
Get a new car at a great price - and without the hassle
Because Maxxia sources so many cars, great prices can be secured through nation-wide buying power. This means you could get a competitive price without the haggle
When you finance a car through a dealership with a novated lease, you don't pay GST on the purchase price
Maxxia can arrange a choice of preferred financiers and insurers for you - and get fast finance approval. Or you can choose your own!
This benefit sits above any FBT exempt cap limits provided by your employer.
Things you need to know: The above information is not intended to constitute taxation or financial product advice. Your benefits and savings will vary depending on your personal objectives, financial situation and needs. We recommend you obtain independent financial advice before making any financial decisions.
Eligibility criteria and terms and conditions apply. All salary packaging proposals are subject to the requirements of your employer. Administration fees will apply. The actual administration fee that applies to you may vary depending on your employer. ITCs (refund on GST) are excluded. Maxxia may pay and receive commission or rebates in connection with some services and products it provides or arranges to be provided by third parties. Maxxia Pty Ltd ABN 39 082 449 036 Authorised Representative (No. 278683) of McMillan Shakespeare Limited (AFSL No. 299054).
Request a callback
Use the salary packaging calculator
We take the guesswork out of salary packaging.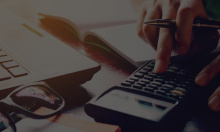 KEEP EXPLORING
Other salary packing items you might be interested in